Fun Holiday-themed Activities to Engage Your Children with Math and Language Arts
---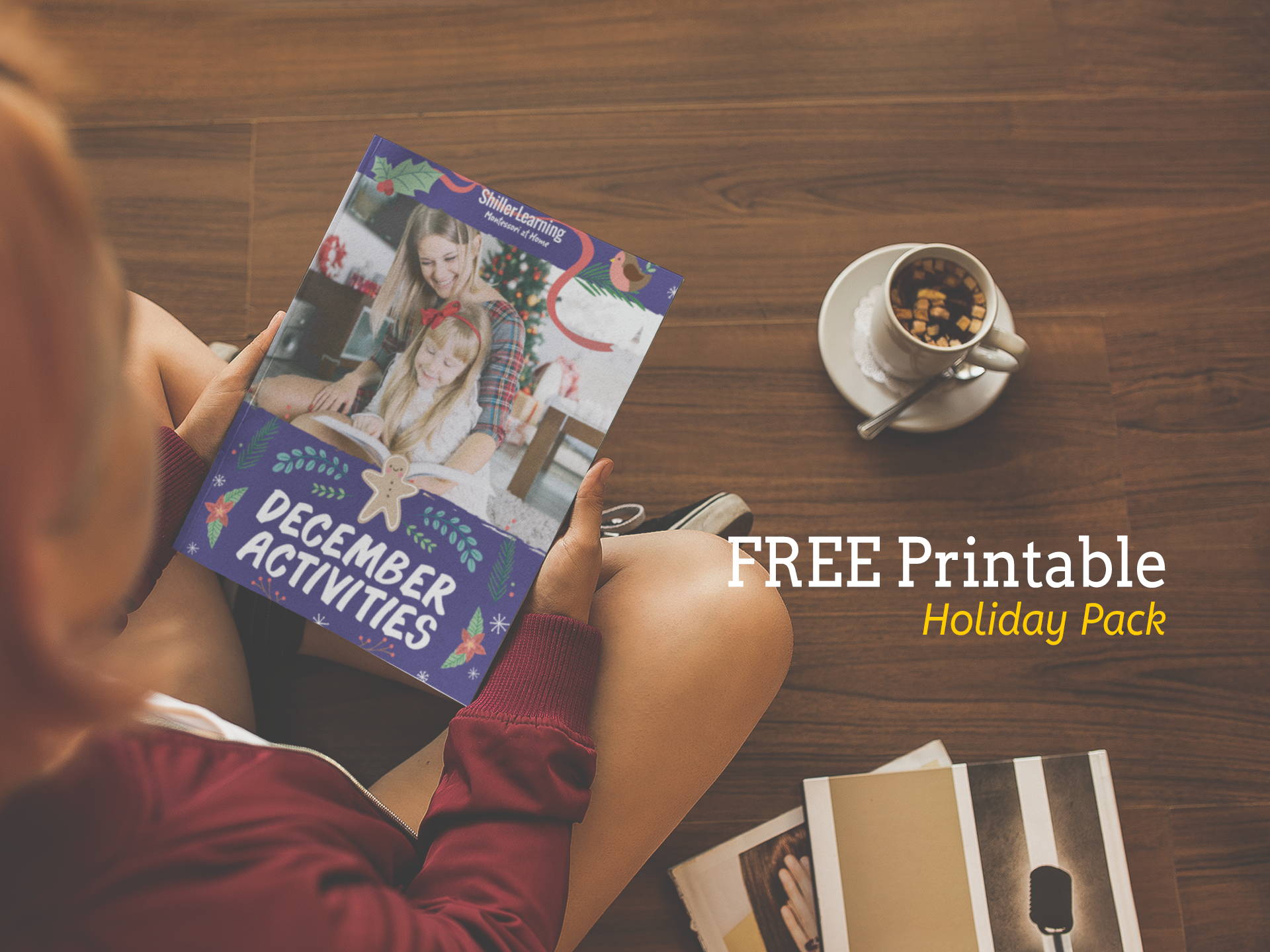 If you haven't seen our winter printables pack yet you are in for a treat. But I don't want to spoil the surprise or bore you to tears by describing every detail of all 32 activities. So I wrote a little poem that I'd like to read to you instead...
'Twas 16 days before Christmas and all through the town
The printers where whirring, putting ink down;
ShillerLearning's FREE activity pack was created with care,
To enrich homeschooling for kids everywhere;
The children were nestled in their homeschool room,
Where winter Montessori works would be done soon;
And mamma with her printables, all fresh from her pack,
Which she just printed from her Windows or Mac,
When out from the works there arose so much learning,
The children were matching shapes by carefully turning.
Away to the mailbox I flew like a flash,
To get greeting cards for lacing which were done in a dash.
The snowmen with numbers were done with a nod
Gave the children practice learning even and odd,
When, even numbers came with snowflakes cut out,
The students learned those with a shout!
With 3-part cards, of a winter theme,
I knew in a moment they were learning.
More eager than beavers the learning came,
And the children pointed and said objects by name;
Now snowflake! now coat! Now, sled and hat!
On we continue learning words on our mat!
To the top of the shelf the winter works go,
We've even matched flakes of snow.
As the achievement badges are colored and done,
The children learned and had fun,
So until next month we will now wait,
For the new ShillerLearning printable pack, which will also be great.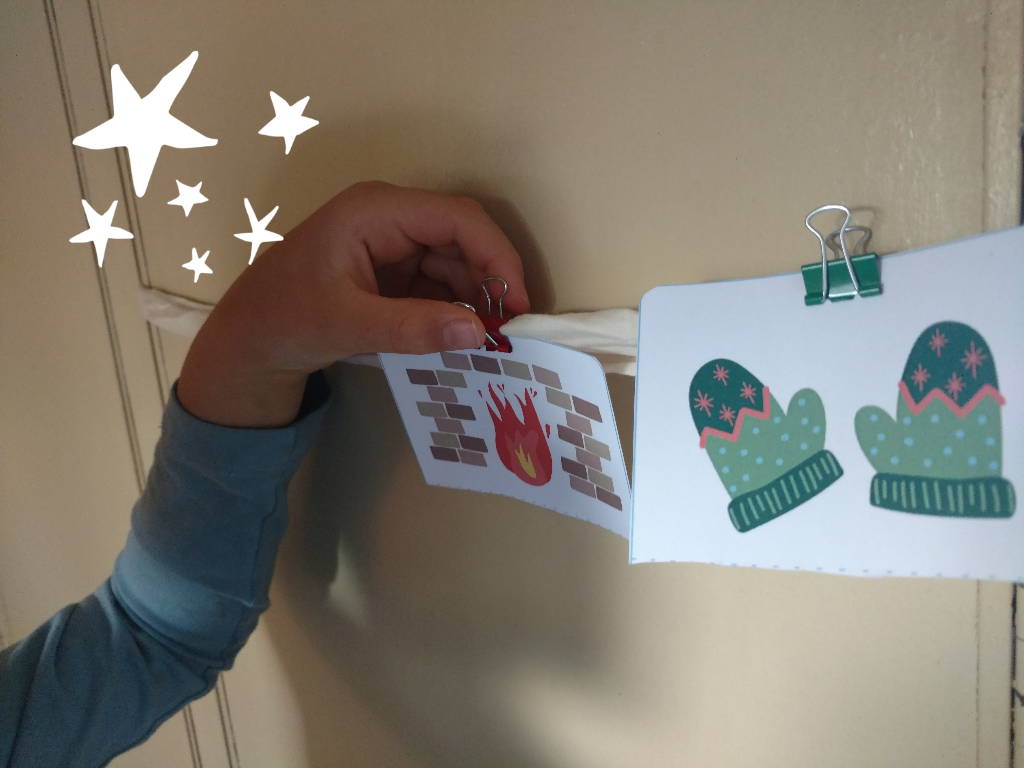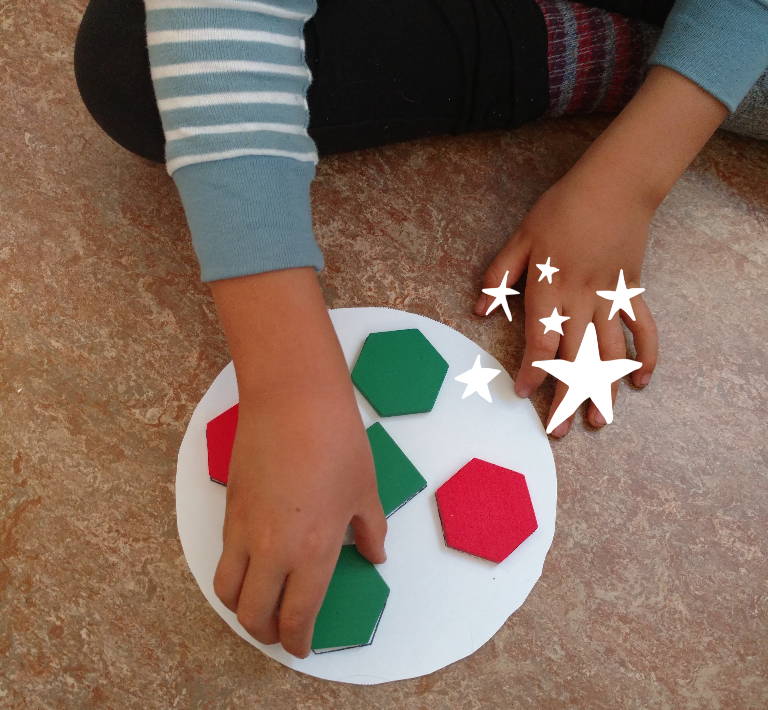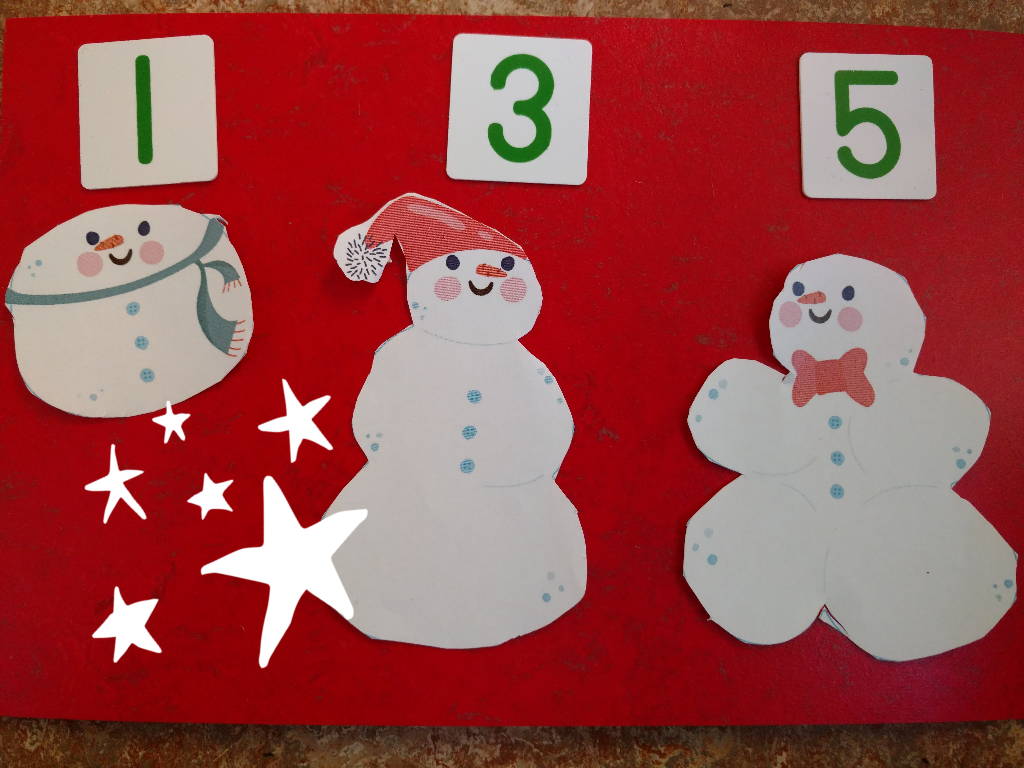 ...Happy Holidays from ShillerLearning! We hope you enjoy the first of our monthly printable packs. Every month you'll find a brand new FREE Montessori based pack.
Here are some things about this pack in particular that we think you'll love. It...
Is 100% FREE!!

Designed to be used as standalone works. But for those of you who do have our curriculum, we include some suggestions from our materials. You will still be able to use these packs without them though.

For many ages. Most activities are for the preschool crowd. But we also do some activities for older children. And even some that can be enjoyed by all your kids together.

Includes a wide range of Montessori subjects

Is print and go. Just like our lessons, it requires very little prep work

Brings all of the fun of the holiday season to Montessori
We're excited to bring these to you! Click the link below to get your own copy of the 32 free Montessori activities with printables. And don't forget to take photos of your kids having fun with them too! We love seeing your family enjoy Montessori-based fun on our Facebook page.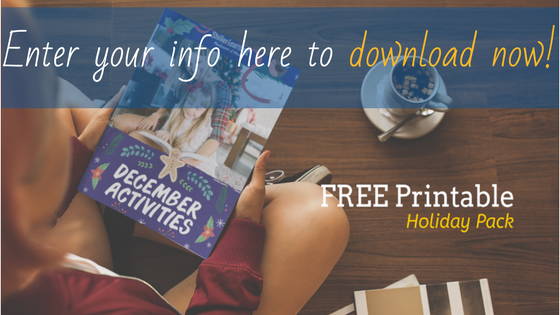 ---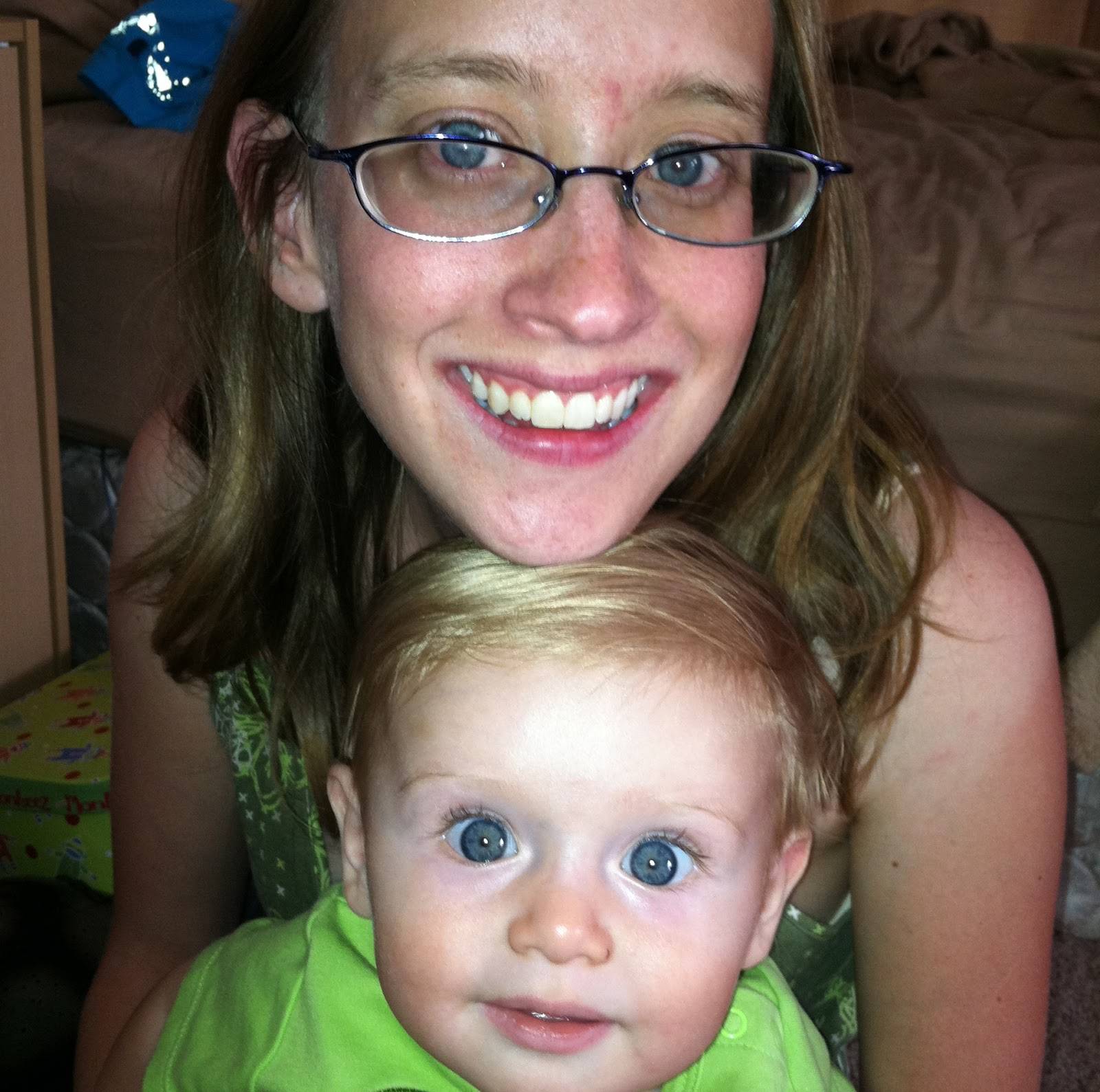 Amanda Osenga
Amanda homeschools with her son and husband across the states in an airstream. She runs the Treehouse Daily blog with musings from a crunchy living, Airstream renovating, AIP eating, on the journey to debt-free family.